There is some fun washi-happenings this week going on at Live.Laugh.Rowe, Uncommon Designs and Chasing Sunshine, so I thought I'd join in the fun for this installment of Thrifty Thursday. As most weeks go, I have a TON of other stuff going on outside of blogland (not to mention a spectacular little boy's 3rd birthday party coming up this weekend!). So this week's project had to be fast and furious.
Last week you may have seen my new Vintage Milk Glass Spring Vignette, well along those lines I wanted to make something this week that screams SPRING that I could use to liven up my space at work. I've been told that for someone who enjoys the pretty things in life, my cubicle is fairly drab. GUILTY! It's just another thing to add to the list, right?
Well here's what I settled on, that's thrifted and now, washi'd.
I got the vase for just $1 a few weeks ago at my local Goodwill. I can never get enough cute vases! Plus now it's even cuter with my $4 washi tape I got from Target. And soon it will be on its way to a cubicle near you! Or actually, just my cubicle. I also have to apologize for the sub-par pics ladies, again…fast and furious this week! 😉
Well that's it for me tonight ladies, hope you're having a great week! What have you thrifted or washi'd lately?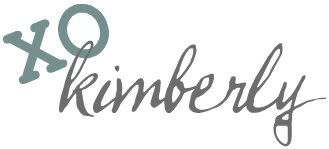 Join our Newsletter!
Subscribe to get our latest content by email.