It's time for the second round of Sponsor Spotlight…for the rest of my lovely June sponsors! Remember, this awesome group of gals will also be hosting a group giveaway during the last week of the month, trust me, you won't want to miss it! So without further ado…
Aimee :: Aimee & Co.
Main :: Blog :: Facebook :: Twitter :: Pinterest :: Instagram
Aimee is a great bloggy/business resource! You can check out her guest post earlier this month
here
. Be sure to stop by
Aimee & Co
on Fridays for her
Follow Along
series, connecting bloggers on a number of social media sites!
Laura ::
Our Reflection
Blog :: Facebook :: Twitter :: BlogLovin' :: HelloCotton :: Photography :: Pinterest
Laura is such a great and giving gal! I'm sure you all know her by now, but be sure to drop by for inspirational posts and fun link ups like her
Meet & Tweet Twitter Hop
!
::::::::::::::::::
Ashlyn ::
Let it Be Beautiful
Blog :: Facebook :: Twitter :: Pinterest
One of my Instagram Blog Hop partners in crime, Ashlyn is a beautiful gal who also enjoys all things, beautiful. If you're fashion inclined, you definitely want to check out her blog! She has a great sense of style! Also, it's her one-year blogversary and she's giving away this gorgeous bracelet…be sure to enter!
Kelley :: The Grant Life
Blog :: Facebook :: Twitter :: Pinterest
I am so glad to have connected with Kelley! We share many interests in common and she is such a joy to partner with on projects! She is one crafty mama, and if you're crafty too, make sure to link up at her Financial Friday Linky Party every Friday – I know I do!
Jordan :: Holding on to the Little Things
Blog :: Shop :: Facebook :: Twitter :: Pinterest
This beautiful and talented gal shows off her talent and her beautiful lil one on her gorgeous blog! If you need some design work, she is certainly a fantastic resource, go check out some of her portfolio here!
Danette :: All My Love for All My Days
Blog :: Facebook :: Twitter :: HelloCotton
I'm so glad to have connected with Danette! She's just the cutest Southern gal around, isn't she? Right now over on her blog she's hosting a fantastic Parenting Series, so if you're a momma, be sure to go check it out!
Blog :: Facebook :: Twitter

If you don't know Kendall by now, go stop by her blog to get to know her better! She's such a sweet gal and one of the first that I've gotten to know better in the blogging community. Her and her cutie Wyatt do a number of Product Reviews to give the rest of us mommies great info on great products! Be sure to check them out!


::::::::::::::::::

Karly is a fellow AZ momma, who blogs about her family and daily life. However, she also finds time to manage TWO Etsy shops, one with gorgeous necklaces and baubles, and a new shop for design and art prints! Be sure to stop by and check them out!


Dawn :: 
Leroy Lime
If you haven't connected with Dawn in the world of Social Media yet, YOU MUST! She's a hoot! And she also happens to design and sell some beautiful paper products on Etsy! She's on "vacation" right now, but be sure to
check out her shop
and make you're shopping list for when she returns! 
Shannon ::
Sassy Lemonade
If you haven't heard of Sassy Lemonade yet, you MUST go check it out the shop! Shannon beautifully crafts so many lovely jewelry pieces, I'm having a hard time deciding what I want to order. I'm really digging all over her nautical themed pieces lately, like this gorgeous Ahoy there Sailor Chunky Side Anchor Necklace!
Courtney :: Baxtron Life
Sarah ::
Fontenot Four
::::::::::::::::::
I'm so excited to have these ladies on board for June! I've really enjoyed getting to know them better already, and hope that you enjoyed reading about them too! Please drop by, say hello and show them some love by following them in some way, shape or form!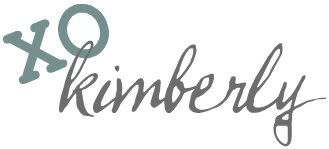 Join our Newsletter!
Subscribe to get our latest content by email.