Hi friends! If you follow me on Instagram, you may have seen a few little teasers this week about our Better Homes and Gardens at Walmart Outdoor Living makeover. And TODAY is the big reveal! Now we live in sunny Arizona where it is already prime outdoor weather. So it's time to start sprucing up our outdoor spaces! And boy did we need some help in that area! We've been in our house a couple of years and have really spent most of that time (and money) indoors. Now granted the boys have a nice play area, but other than that we just have a picnic table, a grill (necessity), and a couple of wrought iron lawn chairs. So when we were offered the chance to makeover an outdoor living space, we jumped at it!
Now are you ready for this amazing transformation? Here's the Before and After…
Wow, right? I mean it really went from a couple of chairs to a little outdoor room. All with just a little bit of effort and money! I'll walk you through some of the updates. First up, we have mostly rock throughout our whole yard. We've talked about building out our patio with pavers but just haven't had the time or money. And then I found these Stomp Stones in the Walmart garden section. Perfect! We "paved" a little area at a similar cost to just paving materials and in no time by stomping them on top of our current rock.
Next we picked out some new cushions from an amazing collection of colors and patterns from the BHG Patio line. I showed you all the goodness on Instagram, and though I think most of you picked the turqouise stripes, we went with a lovely BHG Simple Stripe cushion in green, black and white.
Now they do have a lovely selection of accent pillows, but I fell head over heels for the BHG Black Tulip Medallion deep seat pillow. It was much too large for our chairs, so I did what any DIY/Crafter would do: I cut it in half and turned it into two! You should have seen my husband's face when I did it, but we both love the end result!
Our front yard has it in droves, but our back yard is missing some serious greenery. So that is one thing we wanted to add to this space. One way we added it is with this little palm in a lovely BHG Bombay Decorative Planter.
With any little outdoor space like this, you have to have a table, right? And of course the thrifter in me already had the PERFECT solution. Forever ago I had picked up this little wrought iron seat from Goodwill that I bought for my kitty to lounge on in my office. Now kitty is no longer with us (sigh), and I've yet to find a use for it. But I simply placed a large (also Goodwill) tray on top and it's been transformed into the perfect side table.
Let's see, a few more details. I grabbed this owl from my extensive owl collection (shocking, I know). But this lovely pottery is from BHG! I'm a sucker for anything fleur de lis, so naturally this ended up in my cart.
And to round it all out, scrumptious succulents and fabulous reading material! I think I could have spent all day picking out succulents. I just grabbed a few for our side table but I have big plans to get more. They really are the perfect, no-fuss plant for sunny Arizona. And they are just darling, don't you think?
Well that is the full tour. And here it is all wrapped up with a little bow.
What do you think? Again, I'm ecstatic. And the hubs LOVES it too – that is the ultimate litmus test in my world. Now we have a space to sit and relax while the boys are outside playing on their playground and driving their little cars around. And moreover, a space that we WANT to spend time in. I can't believe how just a little money and quality products can transform a space! Now think what you could do with $1,000, if this transformation took just a fraction of that amount? Then imagine your own room makeover and enter the BHG @Walmart Pin to Win Room Refresh Sweepstakes!
What are you waiting for? It really is a breeze to find amazing things from this BHG 2013 Patio line! You'll have to tell me if you enter. I'll be rooting for you to win! Good luck!
You can find Better Homes and Gardens at Walmart here:
Website :: Facebook :: Twitter :: Pinterest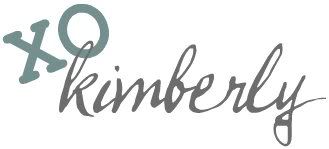 Disclosure: In accordance with the FTC Guidelines, I am disclosing that I received compensation for my time and participation in the Better Homes & Garden Refresh Challenge. Although we have a material connection, any publicly stated opinions are completely my own.