Hi friends! In the midst of all the St. Patrick's Day and Easter decor, crafts and projects I'm finally sharing my son's Spiderman Birthday Party! Now I love throwing kid's birthday parties. Each time one of ours comes around my husband says "now why can't we just go to Peter Piper?" And I say because hosting them at home is so much more festive and fun. Then the madness begins…party decor, food and events. And sure I take pictures, but then I'm so exhausted by the end that it takes me, well months, to turn around and share with you! But eventually I do, so if you'd like to go back and take a look, our Sesame Street Birthday Party and Cars Birthday Party have been quite popular!
So our little man turned 2 in December! And let me tell you, he's obsessed with Spiderman. It's quite hilarious actually. I think the Spiderman shirt you'll see in the pictures below is the most-washed article of clothing in our house because he wants to wear it every.single.day! So that was the obvious theme for his party. So the Pinterest and Etsy research begun. That's when I came across this ADORABLE Spiderman Comic Invitation by Embellished Designs on Etsy! Stefani of Embellished Designs has some of the cutest invitations around! I was so excited once I found this one, I knew it was perfect for our party.
Now to the party! First up was our stock-party decor: fun streamers to the ceiling! Add a birthday cake, cupcakes, snacks and goodies!
My Mom made her famous Honey Caramel Corn (I think that was the party favorite, check out the recipe) and who doesn't love some red vines?
And the goody baskets were chock full of Spiderman goodness: crayons, PEZ dispensers and toys!
Then on to the cake. Isn't it cute? Well I have a secret – it's store-bought! I simply purchased a red velvet cake from Walmart, covered it with Wilton Red Color Mist and drew a spider web on top with Wilton Black Icing!
And the cupcakes were more store-bought goodness from Sam's Club (hey, it was the week before Christmas and this momma needed some help). But how adorable are they? And I love that the toppers are rings – the kids all really enjoyed having those to take home.
Now what party is a party without photo props? I snagged these fun Spiderman paper masks from Walmart and whipped up some cute comic speech bubbles.
Little man was so happy with his party. He absolutely loved everyone singing Happy Birthday. You can see by the smile on his face.
Now once it was time for Little Man to break into his smash cake, he wouldn't even touch it without a fork. How funny is that?
All in all it was a great day. I know Little Man had a great day and I hope you enjoyed our little recap of his Spiderman Birthday Party!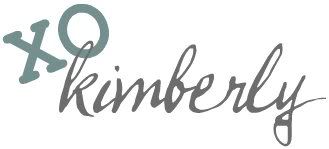 linked up here, create & inspire, lil' luna, tatertots & jello, the 36th avenue, tip junkie, i {heart} naptime, frugal girls, home stories a to z, savvy southern style, fox hollow cottage