Hi friends! We're doing something a little different this week with Thrifty Thursday. It's just about gift-giving season, so today I'm sharing with you a quick and inexpensive way to put together an adorable gift basket for those bakers in your life! I started with a couple of fabulous cookbooks from Courtney Dial Whitmore: Push-Up Pops and Candy Making for Kids! Then I updated a few inexpensive items to make it a complete package…
What you'll need:
And the steps:
I simply painted the rim and handle of this basket to give it a little pop!
What you'll need:
And the steps:
I taped off the frame to make three different sections to paint the frame in each color
On the 8×10 sheet of paper, I simply dipped the eraser of a pencil in each color to make a polka dot background
I then used E6000 to glue a clip onto the front of the frame to hold recipes
What you'll need:
And the steps:
I simply taped off three different sections of the end of each utensil to paint in the three different colors I had
What you'll need:
And the steps:
I painted the lid and the ring two different colors
Now since the lid is metal, I ended up doing 3 light coats of the paint to achieve the coverage I was going for
Then I filled it with M&M's – yum!
And with all of the pieces put together, adding in some red paper filler, a TomKat Studio gumball tube, and tying it all up with some baker's twine, here's the finished product!
And a special thanks to the great folks over at DecoArt for providing the paint for this project! It's a great product to work with!
So what do you think? I know it was a long post – I hope you stayed with me until the end here! And I hope it helped to give you some fun and easy ideas of ways you can spruce up your gift baskets this holiday season with just a few dollars and a lot of fun!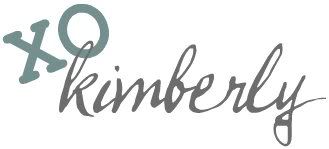 linked up here, create & inspire, tatertots & jello, the 36th avenue, tip junkie, i {heart} naptime, frugal girls, home stories a to z, savvy southern style