Hello once again, Night Owls! It's Cori from Hey, Let's Make Stuff here to share a simple but fun craft that's perfect for any Fourth of July celebration! If you're planning on taking your kids to a parade this year, they'll love these Scrapbusting Patriotic Streamers – plus you can make them with things you probably already have in your crafting stash!
Supplies
Various ribbons, strips of fabric, tulle, etc.
Wooden dowels
Hot glue gun
Plastic pearls or other baubles
Directions
Cut all of your scraps so they are about 10″ long. My dowels were 12″ long, so adjust if yours are different. I had eight different scraps for each streamer, but of course you could do more or less if you wanted. Along with ribbon and tulle, I cut out some strips of fabric to add some dimension.
My dowels were actually squared off, so I hot glued the end of each scrap to each side. But if you have round dowels, you can just glue to the curved edge. I ended up with two layers of ribbon and scraps.
Once you're finished, hot glue a pear bead or other bauble to the top to finish it off and you're done!
These are so much fun to wave during a parade or fireworks show — your kids will love them!
Want other ideas for the Fourth of July? Here are some of my favorites!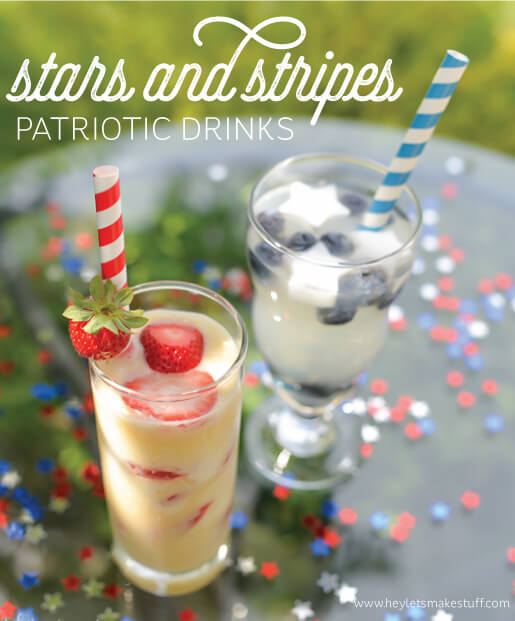 Stars and Stripes Patriotic Drinks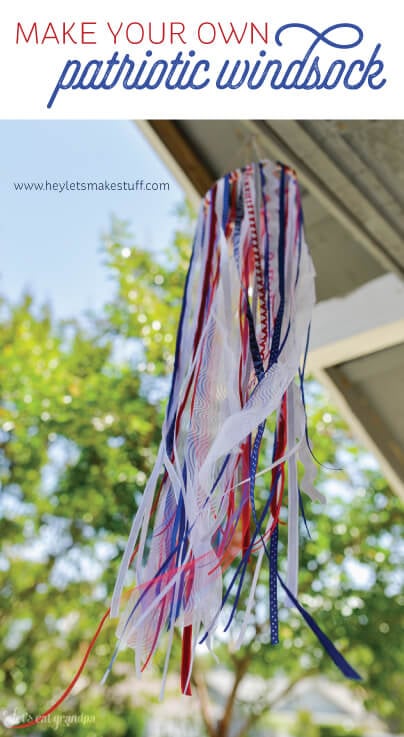 Make Your Own Patriotic Windsock