Hi friends! This just may be my last Christmas project to share with you – our Thrifted Tablecloth Tree Skirt! For our tree skirt this year, I didn't want to spend a lot of time or money, and since we're sticking with neutrals for our Christmas color theme, I wanted the tree skirt to coordinate. I got the idea when trying to come up with a way to find material that I didn't have to transform into a circle. Naturally, a round tablecloth came to mind! I did shop my favorite stores for some inexpensive round tablecloths with fun patterns (oh there are so many fun options), when I realized I wanted something much simpler, and something I could find much more inexpensively at my local Goodwill.
So I headed to Goodwill on the search for a simple, neutral, round tablecloth. And I found one – for just $2.99! What a deal. I took it home, gave it a wash, then went to work.
What you'll need:
Round tablecloth
Scissors
Fabric pen
Fabric tape
And the steps:
I folded the tablecloth into fourths to find the center point and market it with a fabric pen.
I then traced a circle around the center point and a line from the center point to the end of the tablecloth.
I then cut along the line all the way to the end of the center circle.
I used fabric tape to seal the seam on both sides of the cut.
I then cut the center circle into eighths (like a pie) and used triangle cut pieces of fabric tape to tack in the inside.
Then I wrapped the tree skirt around the base of the tree – and voila! Cheap and easy!
And here's how it turned out…
Super simple, but honestly just what I was looking for. I love the simple ruffle on the outside, and the fact that I didn't have to do anything to get it there! Now just to wrap some presents to put under that tree…are you all finished up for the holidays? I know I have more shopping to do! Wish me luck!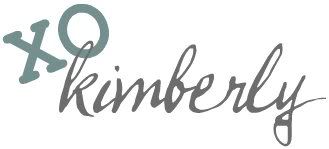 linked up here, create & inspire, lil' luna, tatertots & jello, the 36th avenue, tip junkie, i {heart} naptime, frugal girls, home stories a to z, savvy southern style