Hi friends! Today we're sharing a fun and thoughtful Mother's Day Gift with you made with Martha Stewart Crafts: a Mother's Day Monogram Manicure Jar! Now I don't know about your mom, but my mother is into beauty. Not in a self-centered way, but I remember ever since I was a little girl that my mother would spend time on her hair and makeup each and every day. I always admired that about her, even more so now that I'm grown and have two little ones to take care of! So come holidays, like Christmas and Mother's Day, beauty items on top on my list to buy her!
I gave my nieces fun little manicure jars at Christmas this year and I thought, what a nice Mother's Day gift they would make too! And with Martha Stewart paints and stencils, I knew I could add a personal touch to  it!
What you'll need:
Paint brushes
Glass jar
Manicure supplies: cotton balls, nail polish, nail files, etc.
And the steps:
Adhere adhesive alphabet stencils onto glass jar.
Paint a couple of layers of glass paint onto the stencils and let dry.
Peel off adhesive stencils.
Fill the jar with manicure supplies.
And your finished product is an adorable, monogrammed manicure jar! Now what gal wouldn't love that? And even more, the fact that you went that extra step to make it personal! I also found this adorable flower hair piece that I attached to the top of the jar to give it even more of a girly touch…
Perfectly cute and pampered, don't you think? You could even tuck a gift card in there for a salon or spa if you wanted to spend a bit more! Also as a side note, I started out this project using the stencils and Martha Stewart Crafts Glass Etching Cream, which I have to say is fabulous! And to be honest I think I like the result of the etching cream better, but it was so hard to show in photographs, especially when the jar was full of all the manicure goodies. But I wanted to show you the jar so you could get an idea of what I will actually be giving my mother this year…
Well I hope you leave here inspired! Think of what amazing gifts you could make this year with Martha Stewart Crafts! And there's still plenty of time, and plenty more projects to take a look at! There's a whole list below from some of your favorite bloggers. So click around and see what other gals are making their moms this year!
Website :: Facebook :: Twitter :: Pinterest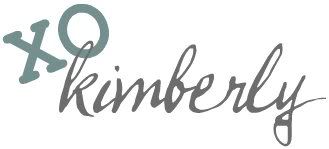 Disclosure: I wrote this post as part of a sponsored campaign with Plaid and The Blueprint Social. All opinions and love of Martha Stewart Crafts are my own.