Hi friends! Are you ready for some football? Today we're going to show you our go-to Footabll Field Party Table! My husband is a HUGE 49ers fan, so we're getting ready for the Superbowl in our home! We have a big party every year – and last year I shared a quick recap of the party here. I showed you this fun football field party table I put together, but didn't share the specifics! And since I know many of you are looking for some quick and easy Superbowl party ideas, I thought I'd share!
I originally saw the idea of a football field table on Pinterest of all things, shocker I know. It was pinned from Counting it All Joy. I made a few modifications and here are the steps…
What you'll need:
Green felt (enough to cover your table surface)
White vinyl
Die cutting machine or pre-cut numbers
And the steps:
Simply cover the table surface with the green felt (I purchased mine from Hobby Lobby with 40% off coupon, with measurements for my kitchen island), and tape it down to secure.
Mark off where you want the yardlines for your football field and use white duct tape to create the line.
Cut yardline "numbers" out of white vinyl with your die cutting machine. If you don't have a machine you could buy pre-cut numbers or trace and cut them out by hand.
Stick the numbers down around the duct tape lines.
And you're done! So easy, but oh so cute!
I also created some EASY football bunting with simple brown triangles and white laces…

So there you have it! An easy football field party table. I love how it turned out! It was the hit of the party – and probably the part that I spent the least time on – don't you love when that happens? I hope you give it a try this year! I can't wait to see all of the fun parties.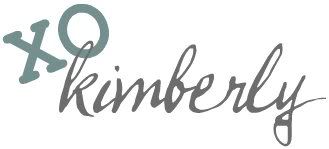 If you like this post, you might like…
Like it? Pin it!