Modified Aspen Wedding board by KristinD. See more unique Minted wedding invitations
Hi friends! Today we're talking about something so fun – weddings! I just love weddings and it's coming up on that time of year – wedding season! The Summer months are the most popular time for having a wedding, so if you're planning one for later this year or even into next year, at this point you likely have your Pinterest boards full of ideas. Well today I have a few more for you, including some gorgeous invitation and theme ideas from Minted!
Now I've been married almost 5 years now, but I often wonder if I would do things differently if I had it to do all over again. Our wedding was somewhat rustic at the most gorgeous old-world Italian restaurant in Scottsdale, AZ. Even though it was a Summer wedding (I didn't want to wait!) I chose warm, Fall colors in browns and burgundy with splashes of lime green. It was warm and romantic, everything I ever wanted in a wedding. If I were to choose along those lines today, I love this inspiration board built around the Chocolate Matrimony Invitation:
Rustic board by Maria Anna C. See more Minted wedding invitations
But if I were starting from scratch today? Oh the ideas are endless! I'm a little jealous of all the gals who can use Pinterest to help collect ideas for their wedding. I really loved the rustic aspect to our wedding, our location was perfect. I might pick different colors though and adore this mint and coral rustic & roses wedding board built around the adorable In the Park Invitation:
Rustic & Roses Wedding board by Inkblot Paper. See more wedding invitations on Minted
Aren't those colors fabulous? The invitation really sets the stage. I also love the incorporation of succulents (my favorite!) and the lovely ombre wedding cake. But if you're looking for something less rustic and more simple and elegant I am also loving the mood of this twine mint wedding! I adore the topography Twine Wedding Invitation and clean and simple decor ideas of this board:
Twine Mint Wedding board by Serenity Avenue. See more Minted.com
Aren't they all great? What is your wedding personality? Are you planning one? Since the invitation is so important, I would highly recommend starting there and deciding on a color scheme and theme. From there, you can start building in fun aspects around that theme. If you need inspiration, the designer-created Minted Inspiration Boards are the perfect place to start! Go take a look and tell me, what is your favorite invitation and board?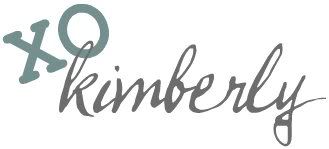 This is a "sponsored post." The company who sponsored it compensated me via a cash payment, gift, or something else of value to write it. Regardless, I only recommend products or services I use personally and believe will be good for my readers. I am disclosing this in accordance with the Federal Trade Commission's 16 CFR, Part 255: "Guides Concerning the Use of Endorsements and Testimonials in Advertising."