Hi friends! Did you know that this past Sunday, December 9th was National Pastry Day? Did you celebrate? Our family did, and why not…who wouldn't enjoy fresh pastry and a little coffee (or hot cocoa for the kids) on the side? This weekend I stopped by our local Sam's Club to pick up our pastries and we chose the Artisan Fresh Cinnamon Rolls and their Artisan Fresh Apple Lattice Pie! We also stopped by Sam's Club's fantastic assortment of coffee and picked up a bag of Starbucks Limited Edition Holiday Blend!
Once we got home I brewed up a pot of the Starbucks Holiday Blend. As a daily coffee drinker, I have to say that this blend is fantastic. I buy Starbucks from the shop but also buy it from the store to brew at home as well. And this blend really holds up to the Starbucks standard, and it's absolutely what you want in your coffee pot this time of year. I added a little bit of milk and sugar to let it's true taste come through. You can really taste flavors of the holidays: ginger, pumpkin, cinnamon, nutmeg, orange and cloves.
For our pastry party, I cut up pieces of the Artisan Fresh Cinnamon Rolls and Apple Lattice Pie to serve along side of the coffee.
The cinnamon rolls were large, fresh and so tasty. The apple pie was much the same: fresh and delicious. It's so nice to have a Sam's Club nearby with such a fantastic bakery! I think that might be my favorite section of the store!
We had fun tasting them all together for a sweet treat. The cinnamon rolls really brought out the cinnamon in the coffee. And the apple pie and coffee together were so tasty! Typically I have apple pie with ice cream, but I think I have found a new favorite combination! The Starbucks Holiday Blend and Sam's Club Artisan Fresh Cinnamon Rolls and Apple Lattice Pies are truly #DeliciousPairings! So stop by your local Sam's Club bakery today and pick up some Artisan Fresh pastries of your own along with Starbucks Holiday Blend and celebrate National Pastry Day any day of the year!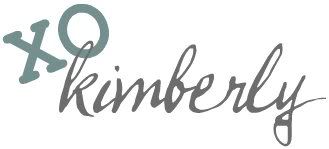 I am a member of the Collective Bias® Social Fabric® Community. This shop has been compensated as part of a social shopper insights study for Collective Bias™. #CBias #SocialFabric