Hi friends! Today I'm sharing with you a fabulous new offering by Martha Stewart Home Office – the Discbound Customizable Notebook! If you're like me, each year around this time you start shopping for a new organizer for the new year. Can you believe 2013 is right around the corner? Well if you're in the market for a great product to help keep the various aspects of your life in order, then the Discbound Notebook from Martha Stewart Home Office™ with Avery™ is for you!
The notebooks contain specially punched, ruled paper held together by discs, so it's simple to add, remove, and rearrange pages, giving you the flexibility to organize it how you want to. The notebooks also contain handy pockets that let you store anything you need, whether it's coupons for baking supplies for all those cookies you'll bake, or holiday appetizer recipes that you don't want to forget about. Discbounds help you keep everything straight. And they're available exclusively at Staples now!
I love that you can customize the tabs for the different areas of your life that you need to keep organized, like family, work, organizations – even your blog! I also really like the task pad that allows you to insert to-do lists but then remove them once everything is checked off! I LOVE my daily checklists! The features of these notebooks allow for you to customize how you want to stay organized and I love the flexibility! And at just $17.99, it really is a much more affordable option than other organizers currently in the market.
So again, if you have an organizer on your wishlist this year or are planning to pick one up yourself, head over to Staples for the Martha Stewart Home Office Discbound Customizable Notebook and purchase yours today!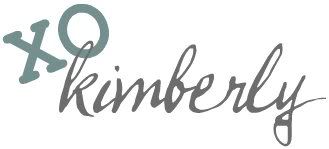 A Martha Stewart Home Office Discbound Customizable Notebook was received in order to facilitate this review; however, all my opinions are my own.