Hi friends! Do you love everything Martha, like I do? Well today I'm sharing with you her amazing fun digital scrapbooking app for the iPad: the Martha Stewart CraftStudio! I've had the app for about a week and I have to tell you, I'm hooked! The easy-to-use app allows you to personalize cards, invitations, thank-you notes, scrapbook pages, keepsakes, and more. It's so versatile, it's the only digital crafting tool you'll need! I've had some fun this week even figuring out how to upgrade my Instagram photos with fun new papers, banners, text and stickers! Here, let's walk through some of the things you can do…
First you start out selecting your project size; I'm partial to squares of course!
And here's your blank slate! From here you choose which theme you want to pick items from. The app comes with four themes: Birthday Party, Everyday, Nature, and Doily Lace. Those are great themes as starters. But if you want more, you can choose to purchase from among nine additional themes!
Since it's my little guy's birthday this week, I've decided to start with the Birthday Party theme. You can browse through an array of colored and patterned "paper" backgrounds, punches, and import your own photos.
Now go to town! With the CraftStudio app, you can embellish your creations with an abundance of stickers, stamps, and glitter!
From the Birthday Party suite I added in a balloon, then I moved to the Everyday theme to add a number "2", a banner and some text.
How cute and fun is that? From there you can save the work to your gallery, and share it with your friends via Email, Facebook, Twitter, add to your Photos (then upload to Instagram even), or Create a PDF!
In the short time I've had the app, I have had so much fun playing and creating things. Here are a few more fun pictures that I've put together…
This app is an amazing and FUN way to add dimension to your photos for whatever your hobby needs be: scrapbooking, project life, cards or Instagram! And brand-new holiday themed bundles have just been released – Vintage Christmas and Elegant Holiday— perfect for your Christmas and Hanukkah cards, New Year's party invitations, scrapbook photos w/ Santa, etc. The new bundles ($1.99 each in the App Store) include an extensive assortment of colored and patterned "paper" backgrounds, stickers, stamps, glitter, textured borders, fonts, and punches inspired by the Martha Stewart Crafts product line— you can even "let it snow" with the new seasonal snow globe functionality on the gallery page.
And for a limited time only (now through 12/29), the app is available for a reduced price from $4.99 down to $2.99! And trust me, it's worth every penny! So head over to iTunes and download the Martha Stewart CraftStudio app today!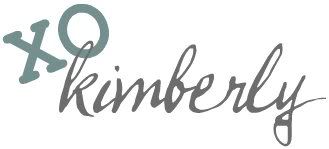 This is a "sponsored post." The company who sponsored it compensated me via a cash payment, gift, or something else of value to write it. Regardless, I only recommend products or services I use personally and believe will be good for my readers. I am disclosing this in accordance with the Federal Trade Commission's 16 CFR, Part 255: "Guides Concerning the Use of Endorsements and Testimonials in Advertising."