Hi friends! We're continuing on with our Trim Your Tree series today with these Handmade Christmas Ornaments that you can find in the December issue of Martha Stewart Living that is on newsstands now!
Handmade Christmas ornaments can come in all shapes and sizes! This month in Martha Stewart Living, you're encouraged to Make it Sparkle. Make it Your Own. So this year, pick a theme and run with it! Here are a few ideas to spark your inspiration…
 A Toddler Friendly Christmas Ornaments
This year, Martha created this tree to stimulate the curiosity of her toddler grandchildren. The crisp graphics of homemade alphabet flashcard ornaments play off the shapes and textures of letter cookies that sparkle with colorful sanding sugar. (You can also use the flash cards as personalized gift tags or spell out names with cookies.) Martha used a playful palette of fresh, kid-friendly colors. The sides of plain wooden blocks were painted in a range of contrasting colors and made into simple, Montessori-inspired Christmas ornaments. She rounded out the look with classic metallic ball ornaments—shatter-proof, so they're safe around the kids.
Photos by Eric Piasecki. Courtesy of Martha Stewart Living. Copyright © 2013
Plentiful, Plaid and Celtic Christmas Ornaments
Yellow-based tartans are a twist on the traditional Christmas colors of red and green. The Chrismas ornaments are easy to make by winding bias strips of plaid fabric around Styrofoam balls, or by folding and snipping ribbon into banners and finishing them with kilt pins (for either a Scottish or a decidedly punk vibe). This can be a wonderful starter tree. Not only are these ornaments speedy to make, they're incredibly economical. You can churn out dozens—and complete the look with inexpensive gold balls and picks.
Photos by Eric Piasecki. Courtesy of Martha Stewart Living. Copyright © 2013
No matter what vibe you're going with this year for your tree, handmade Christmas ornaments always add a special touch! Make some flash cards or alphabet ornaments for the little ones, or break out the plaid ribbon for a fun non-traditional vibe! You can find great projects like this and more in the pages of Martha Stewart Living on newsstands today. And while you're at it, you know you just want to subscribe to Martha Stewart Living! I do! I definitely recommend it – great reading, fabulous inspiration.
Happy decorating!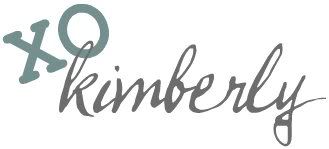 If you enjoy these handmade ornaments, be sure to check out ALL the Handmade Ornaments in our Trim Your Tree series!