This post was brought to you in partnership with The Home Depot and ScotchBlue™ Painter's Tape.
Hi friends! I'm Fall is upon us and many of us, including me, are updating our home decor with rich, warm colors and textures. Today I'm sharing with you a beautiful way to bring warmth to your front porch or entryway with a Golden Fall Planter project with ScotchBlue™ Painter's Tape and The Home Depot  as part of the Ready, Set, Paint Blog Hop!
Gold is IN this year! And I for one am on board with the trend. I will be incorporating gold into our home decor this Fall and Winter and what better place to start than at our front door! For this simple yet elegant project, I grabbed neutral planters from Home Depot, to update with gold spray paint. As with any paint project, good quality painter's tape is a must! So naturally I picked up ScotchBlue™ Painter's Tape as well. So let's get down to how this project came together and how you can make your very own Golden Fall Planters!
What you'll need:
Neutral planters
Gold Rustoleum Metallic Paint & Primer in One
Plants
And the steps:
Simply mark off the areas or create a design on your planters with ScotchBlue™ Painter's Tape.
I chose three different patterns for my planters: for one, I taped off the top and the bottom of the planter, so the middle would be painted gold, and did the opposite with another so that the top and bottom would be gold. My favorite one, however, is the one where I ran ScotchBlue™ Painter's Tape up the planter vertically, resulting in a beautiful design.
Once your ScotchBlue™ Painter's Tape is in place, simply spray paint the planters with your Gold Rustoleum Metallic Paint & Primer in One.
A few light coats results in best overall coverage and finish.
Then carefully peel off the ScotchBlue™ Painter's Tape before paint is completely dry, typically just a few minutes after your final spray coat.
Once dry, simply add your favorite Fall plants and arrange at your front door, or anywhere that needs a little homegrown love!

And I was so pleased with the final result – beautiful, customized Golden Fall Planters! I think that the paint and designs add such a great dimension to the neutral planters that I picked up.
Don't you just love the one with vertical stripes? I definitely think that is my favorite – so striking! I shopped the Home Depot Garden department for some amazing new plants that were seasonal and worked well with partial Sun. I love how their labeling make picking plants just so easy! I also stacked the plants on a galvanized steel stool and bucket to add some height to the planters so you can really see each one, in all of their gold glory!
So what do you think? Do you see some Gold Fall Planters in your future? It really is a simple, yet beautiful project! A great way to add style to your Fall decor! If you do, make sure you head down to The Home Depot for supplies and be sure to pick up ScotchBlue™ Painter's Tape! It really is the only painter's tape that I use and trust to give me quality results! And today ScotchBlue™ is treating one of YOU to painting project supplies with a $75 Home Depot gift card giveaway! That's right! Enter to win via the Rafflecopter form:
I mentioned this was a hop, right? So now go check out all the other amazing projects from the Ready, Set, Paint Blog Hop:
Centsational Girl – Textured Panel Dresser Makeover
Thrifty and Chic Framed Stencil Wall
The Design Confidential DIY Concrete Color Block Painted Tables
Sand & Sisal Faux Etched Glass
The Girl Creative Summer Chalkboard
PB & J Stories Dipped Effect Outdoor Bench and Front Patio Makeover
In My Own Style How to Paint Outdoor Furniture
Making this Home Embellish with a Paint Border
Rustic Bench Gets Modern Moroccan-Inspired Makeover
DIY Game Table
Fun with Fireworks
Charles & Hudson – Wood Block Planter
Love of Family and Home – DIY Striped Curtain
LollyJane – Mailbox Makeover
Nesting Place – Painting with Chalk
Thistlewood Farms: How to Paint Stripes
Live Laugh Rowe: DIY Drop Cloth Table Runner
SawdustGirl – Spray-Painted-Striped Lemonade Stand Canopy
Make It: Painted Horseshoes
DIY Pet Food Station
Spearmint Color Blocked Vintage Wicker Headboard
DIY Mason Jar Dining Caddy
Build a Large Wall Frame for a Chalkboard or Mirror
Shanty 2 Chic Magazine Holder
Four Generations One Roof Painting Stripes Makeover
DIY Chalkboard Wall
Paint Less–Tape More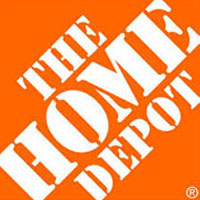 Check out The Home Depot website, The Home Depot Pinterest Page, The Home Depot's Facebook Page, ScotchBlue™ Painter's Tape Pinterest Page, ScotchBlue™ Painter's Tape's Facebook Page!
 Disclaimer: This post was brought to you in partnership with The Home Depot and ScotchBlue™ Painter's Tape.