Hi friends! Is it cold where you live right now? Well guess what, we're in sunny Phoenix, AZ and it is freezing this week! But thankfully this year we had the opportunity to shop at Cookie's Kids to add the latest in Winter Fashion to our kids' wardrobes!
CookiesKids.com is a Kid's Department Store specializing in the latest in Kids Style and Kids Fashion, and this year they're celebrating their 40th year in business! As a little sneak peak into their history, it all started out when a young man named Cookie and his brother Marvin went into business together. They rented a 1600 square foot store in Jamaica, Queens, fixed it up, bought inventory and Summer and Fall, and opened a day after Thanksgiving with a full stock of holiday toys. The toys were a success and they put the extra money toward buying children's clothing for the next season. When that did well, they bought more clothing. The business was on it's way. As the brothers Cookie, Marvin and Sonny, who had come in as a third partner in the business, began to open new stores in new locations, inventory expanded. Besides the latest fashions, our customers wanted shoes, toys, backpacks and accessories and we were prepared to deliver. By the late 1990's there were six superstores throughout the NYC area, and though they previously had different names, by that time they were all named Cookie's Kids. Also in the late '90s came an important addition to Cookie's Kids' inventory: school uniforms. It was the steady success in uniform sales that paved the way for founding CookiesKids.com in 2007, which originally sold uniforms and soon after the entire Cookie's Kids Inventory.
Today, Cookie's Kids sells Kids Clothes from seven stores in the NYC area in Bronx, Brooklyn and Jamaica as well as online at CookiesKids.com. And we had the chance recently to shop their online store for some clothing for our little guys! The Cookie's Kids site is just fabulous. I love the different ways you can navigate the site: you can search by gender, size, clothing type – it really is a great user experience! You can check out my personal shopping experience in my Cookie's Kids Google+ Album! When I was searching for the clothing that would be a great compliment to my boys' Winter clothes, I checked out Hoodies and was drawn to these adorable Sean John "Maxed" Sweatshirts! I was shopping in the 2T-4T Boys category and I noticed that they had my boys' sizes in two different colors and I thought that would be so fun! You know as moms we LOVE to coordinate our kids' clothes!
So we ordered the sweatshirts at a great price and were so happy with what we received!
The quality of the clothing is amazing. And the sweatshirts look just so cute on the boys, don't you think?
Also when I was browsing around the site a little more, I noticed that Cookie's Kids carries Baby Phat Clothing. Now as you can see I only have boys, but if I had a girl, this line is just too cute and sassy!
They also sell so many other items, such as toys and even the trendy and quality Northface Backpack! I'm definitely heading back here when it's time for Back to School!
All in all, we were so happy with our experience at CookiesKids.com! Just look at those smiling faces! With quality selection,  fantastic prices and great shipping rates, how can you go wrong? You can check out what others are saying on the web by searching on #CookiesKids. I'm sure you'll hear much of the same, great story! And you can also find Cookie's Kids on Facebook and Twitter, to join their community!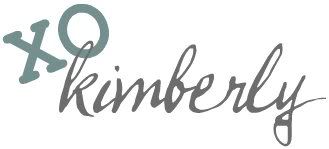 I am a member of the Collective Bias™ Social Fabric® Community.  This shop has been compensated as part of a social shopper insights study for Collective Bias™ and CookiesKids.com #CBias #SocialFabric